Third countries not associated to the programme
The following countries can take part in certain Actions of the Programme, subject to specific criteria or conditions (for more information, please consult Part B of this Guide). Funding will be allocated to organisations in the countries within their territories as recognised by international law. Applicants and participants must respect any restrictions placed on EU external assistance imposed by the European Council. Applications have to be in line with the overall EU values of respect for human dignity, freedom, democracy, equality, the rule of law and respect for human rights, including the rights of persons belonging to minorities as foreseen in art 2 of the Treaty of the European Union.
The following third countries not associated to the Programme are regrouped according to the EU's external action instruments, namely the Neighbourhood, Development and International Cooperation – Global Europe Instrument (NDICI-Global Europe) and the Instrument for Pre-Accession Assistance (IPA III).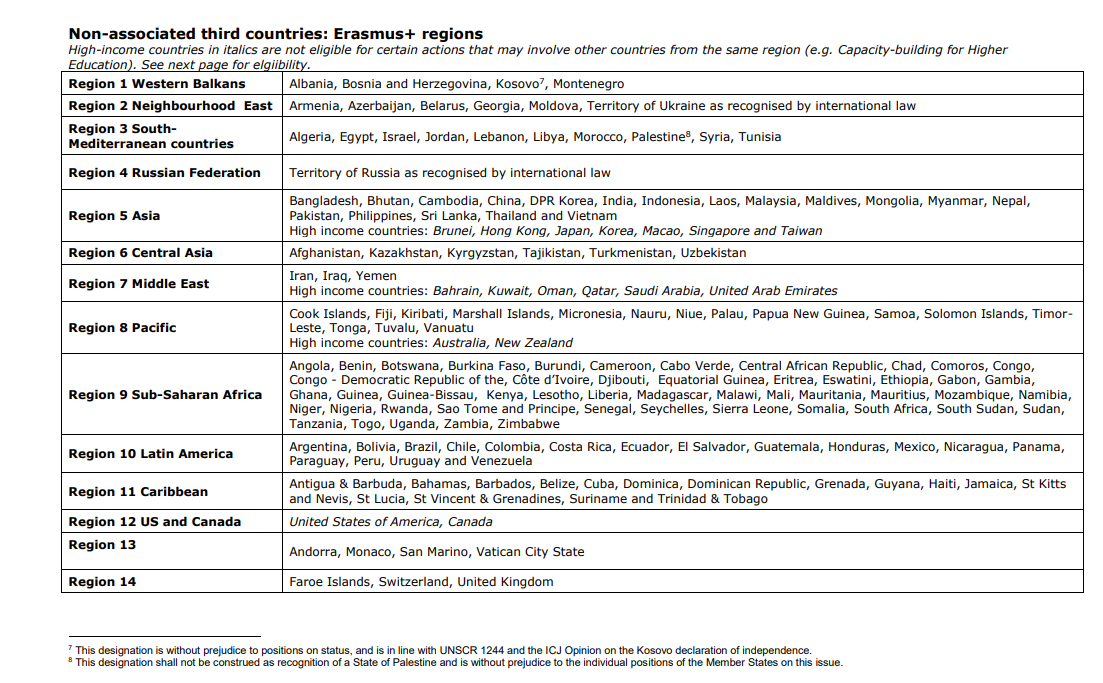 For more information, please consult the detailed description of the Actions of the Programme in Part B of the Guide.